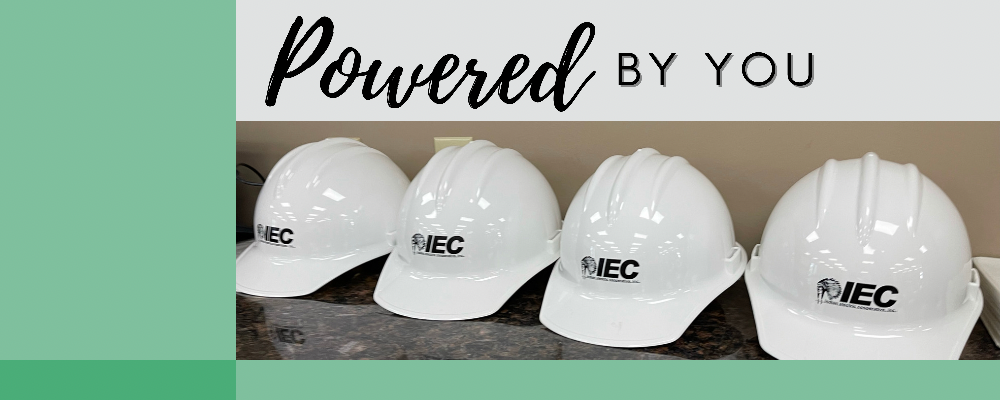 Electricity is something we all interact with almost constantly, but it can be harmful and even deadly. Safety is the No. 1 priority for Indian Electric Cooperative and the electric utility industry as a whole.
We want not only our employees to remain safe on the job, but also for our membership to practice "Safety First" culture in their own lives.
Promoting electrical safety not only makes good sense, it is a responsibility IEC takes seriously. We have several ways to educate all ages about staying safe. IEC has many resources to educate and encourage awareness of the dangers. As well as stress to adults ways they can remain safe around power, IEC employees hold safety demonstrations at area schools that are geared toward elementary school students.
 
"Electric Junction" for students K-5
The Electric Junction model depicts a typical neighborhood scene and allows the demonstration of many electrical contact hazards with overhead and underground electrical service.
The program is available for schools by appointment. Contact IEC Marketing and Communications Administrator Brandi Ball at bball@iecok.com or 918-295-9556.
 
Safe at Home
Have you performed a safety check in your home to ensure it is as safe as possible? Click the image below for a checklist of what you should look for in each room.
"Recognize, Respect, Report": Outdoor Electrical Box Safety Video
CALL OKIE BEFORE YOU DIG
If you are planning on doing any digging around your home or business, state law requires that you contact the Call 811 at least two working days before you dig.