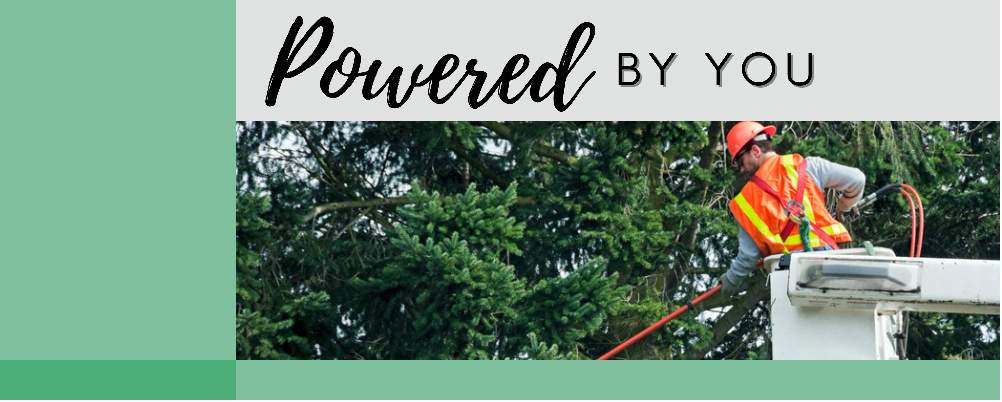 Keeping clear the land over which power lines are built is one of the key factors to providing safe, reliable electric service.
Help Us Keep It Clear
Trouble begins when a tree growing under or near a power line actually grows into it. High winds and ice also cause the tree limbs to come into contact with the lines, and this can interrupt numerous members' power. In overgrown rights of way, winds can cause widespread power outages.
For these reasons, IEC is committed to an effective right-of-way maintenance program. This program consists of controlling any trees, shrubbery or other vegetation that may interfere with or potentially threaten the power line. Vegetation is controlled by mechanical and chemical means.
Specially trained personnel are employed to clear and maintain IEC's rights of way. Every precaution is taken to ensure that professional, quality work is performed.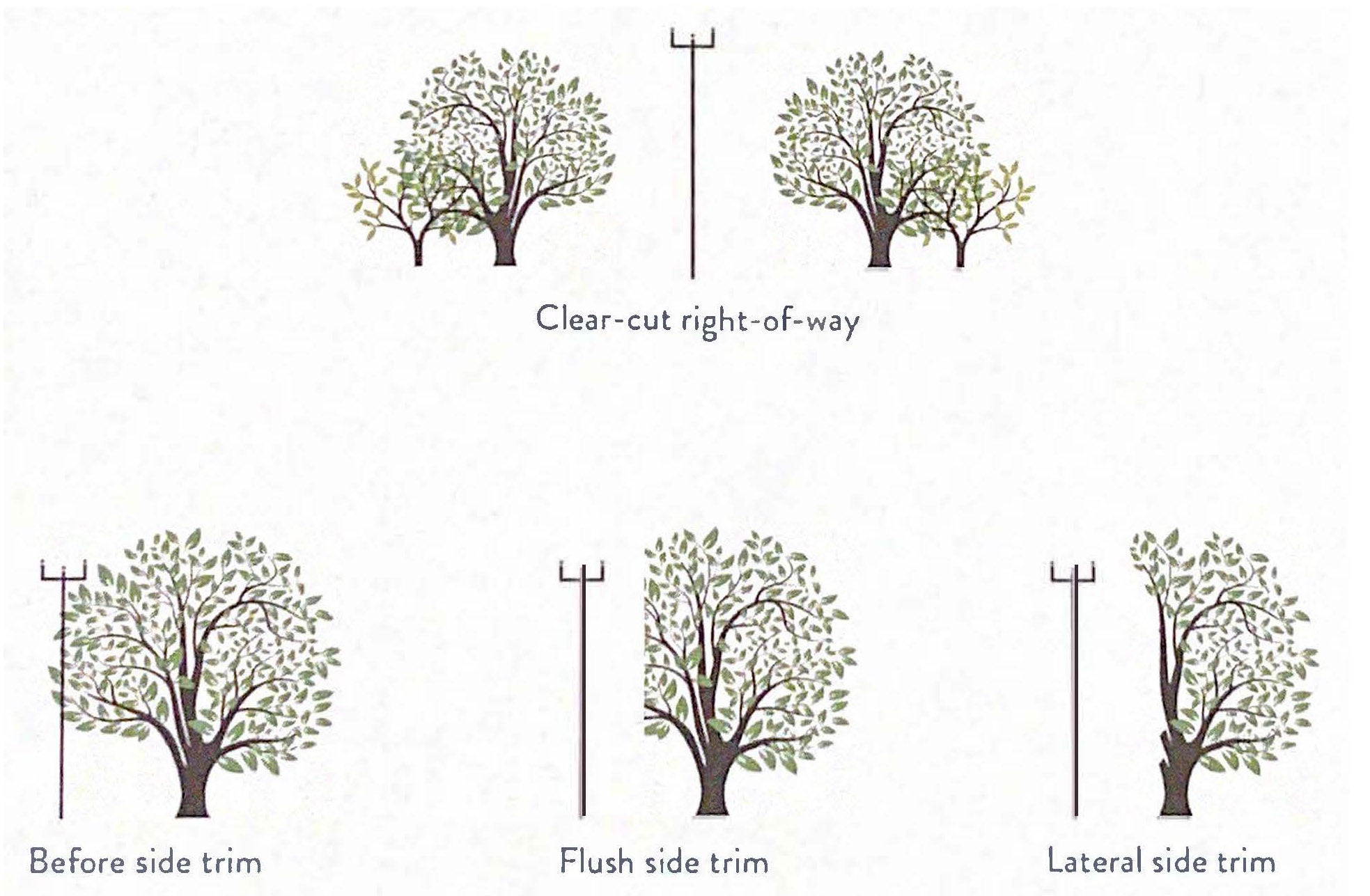 When You Plant
When planting is to be done in the vicinity of the right of way, be aware of taller and more obstructive species.
Remember to allow plenty of room for possible encroachment or contact with energized lines. Consult with your local nursery or cooperative right-of-way personnel for trees or shrubs that might fit your application.
Building New Lines
Building new power lines requires the right of way to be clear cut. This is the best method of leaving a safe, workable path for the power line to be built and maintained. The cut trees and brush are then stacked into piles alongside the right of way on the landowner's property. Once the new power line has been constructed, the right of way must be kept clear of trees to ensure quality electric service.
Mechanical Means
The mechanical methods used include clearing and side-trimming trees according to rigid specifications. Rights of way will be cleared to remove trees and limbs obstructing line clearances. The widths of cleared areas will vary according to secondary or primary lines.
IEC specifications provide for the following right-of-way widths to be cleared in accordance with proper pruning and clearing practices.
20 feet: Minimum width for existing overhead secondary lines
50 feet: Minimum width for overhead primary lines
Chemical Means
The chemical method used is either a foliar, basal bark or cut-stump application of EPA and Department of Agriculture approved herbicides. Once trees are removed from the right of way, the cut stumps are treated to prevent regrowth. Periodically thereafter, sprouts and seedlings which may appear in the easement are treated to keep the power easement free of trees that eventually may grow tall enough to contact power lines. It only is applied by licensed herbicide contractors. It will not affect grasses or shrubs adjacent to the right of way. All herbicides used by IEC specifically are designed to work on enzymes found in woody plants only -- not people or animals. In fact, the herbicides used are similar to the ones you may use on your lawn or in your garden.
Certified and trained personnel are employed to clear and maintain IEC's rights of way. Our crew is staffed with Certified Arborists. Every precaution is taken to ensure that professional, quality work is performed.
For more information about trees and maintaining rights of way for power lines, contact the IEC Right of Way Department at 918-295-9500.