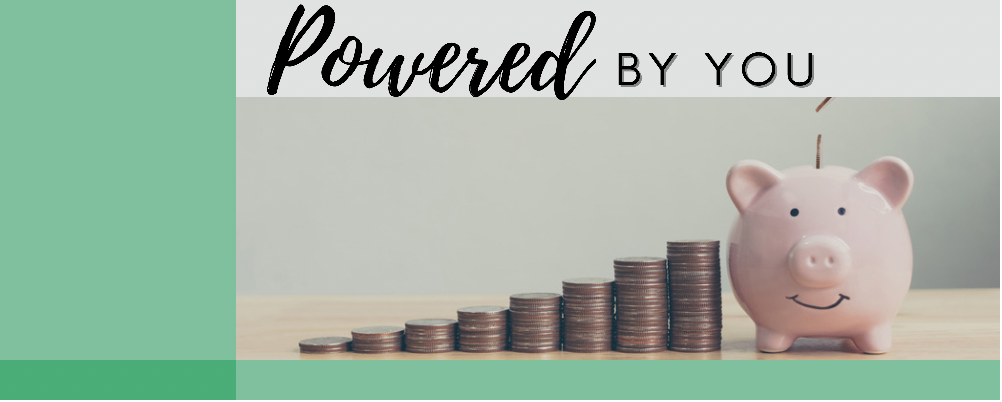 If you would like to apply for a grant through Operation Round-Up®, please complete the application online and mail to info@iecok.com or download an application and return by mailing to PO Box 49, Cleveland, OK 74020. You also may drop off the application at either of our office locations during business hours. If you need a paper copy, you may get one at our office or call 918-295-9500 and request one be mailed to you.
Please do not call our office with questions about your application. Once your application is completed and returned, you will receive a call from one of the IEC Foundation board members, who will conduct an interview and answer any questions you have about the program.
This is not emergency assistance. The board reviews applications once a month. You can see a list of other area agencies who may provide emergency assistance by clicking here.

Round-Up grants cannot assist you with your electric bill.

Applicants must live in the IEC service area or be an organization headquartered in the IEC service area.
---
In 2022, the volunteer board for IEC Foundation awarded funds to the following organizations:
Cleveland Project Graduation
Cleveland Police Department
Cleveland Round-Up Club
Friends of Pawnee Bill Ranch Association
Larry Crabtree FOP - Shop With a Cop
Hominy After Prom Party
Mannford Project Graduation
Masham Baptist Church - Shop With the Sheriff
Pawnee Chamber Easter Egg Hunt
Pawnee Fire Department
Pawnee Nation
Olive High School Angel Tree
Sandites Senior Celebration
Silver City Volunteer Fire Department
Woodland After Prom Party
---
If you would like to:
• enroll in the Operation Round-Up® program
• contribute an additional amount to Operation Round-Up® each month
• make a one-time lump sum contribution to Operation Round-Up®
please call 918-295-9500
Non-members who would like to make a tax-deductible, one-time contribution may do so by calling IEC for payment options and mailing instructions or by visiting our Cleveland or Fairfax offices during normal business hours (7 a.m – 4:30 p.m. Monday –Thursday, 7 a.m.-3:30 p.m. on Fridays).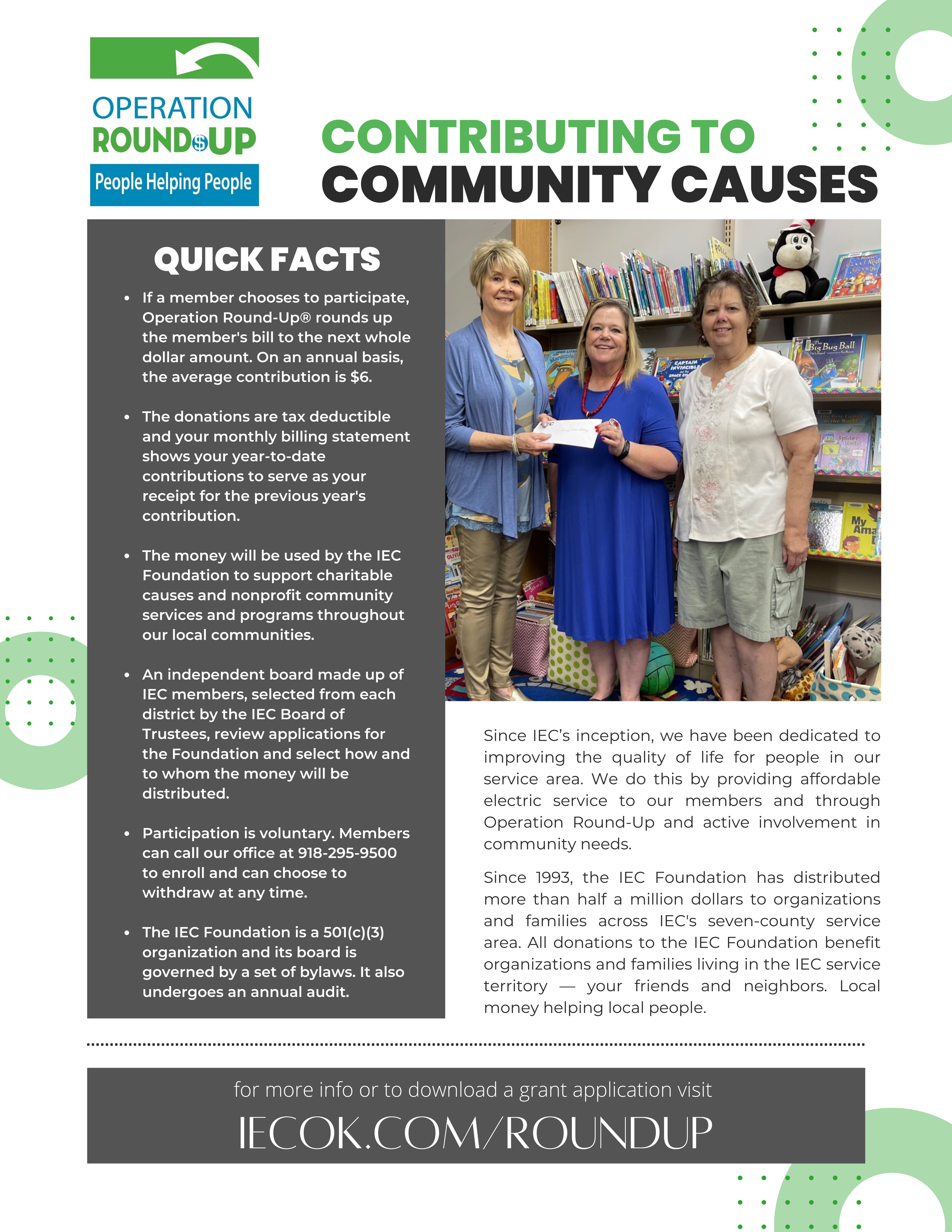 Operation Round-Up® is a volunteer program where members can choose to round up their electric bill to the next whole dollar in order to help people and nonprofits in need.