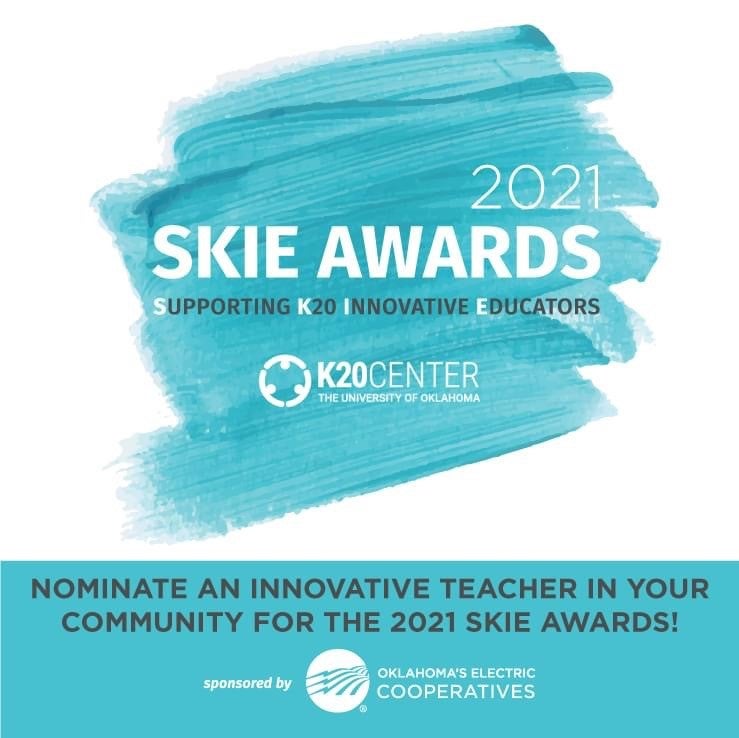 We know there are some incredible educators in the IEC service area, and we'd love for our members to nominate them for the 2021 SKIE Awards!
Six regional winners will be awarded $1,000 each!
Awardees will have demonstrated an ability to link student learning with the innovative use of technology and the K20 IDEALS.
You can find more information and the application at this link: https://k20center.ou.edu/skie/