IEC's annual meeting took place Oct. 12 at the IEC headquarters in Cleveland.
A drive-thru registration process was effective for the second year, as 847 members, well over the 629 needed to meet quorum, attended.
Members registered at one of three locations – IEC Cleveland, IEC Fairfax and the Keystone School.
Adding the Keystone drive-thru allowed members who live in the southern and eastern portion of the service area an opportunity to participate without making a trip to Cleveland.
No business was on the agenda for the business meeting portion of the evening. Only two members opted to return to the Cleveland campus for the meeting, largely because IEC in recent years changed the former rule that required members be present at the business meeting to win registration prizes.
In addition to presenting each of the members a $20 bill credit if they registered via the drive-thru process, IEC also awarded a total of $5,000 in bill credits. Members who won $200 credits are:
Willie Davis, Fairfax
Bruce Ratliff, Ralston
Shelli White, Sand Springs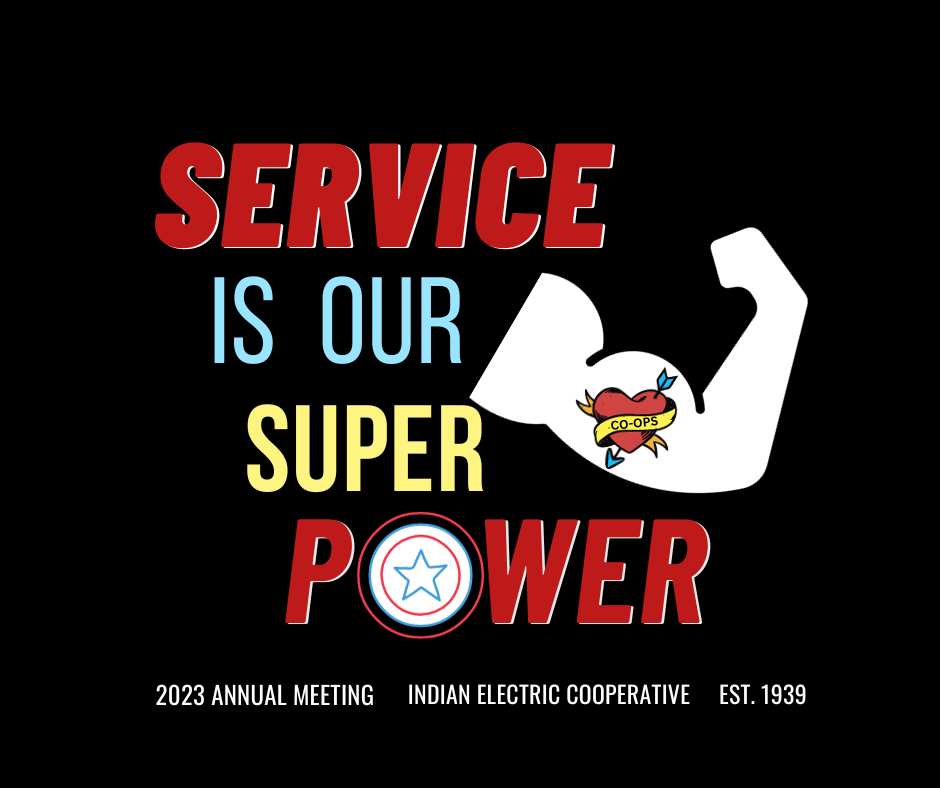 Ashley Morgan, Cleveland
Matthew Burk, Mannford
Rocky Woods, Morrison
Matthew Barton, Stillwater
Shawn Smith, Fairfax
Bill A Brown, Fairfax
Jayda Smith, Pawnee
Evelyn Bushong, Cleveland
Paul Brisbin, Cleveland
Pamela Watson, Hallett
Kathy Guinn, Cleveland
Larry Lawrence, Jennings
Jeff Phillips, Cleveland
Linda Bevins, Terlton
Craig Jensen, Pawnee
Larry Payne, Terlton
Jeremy Kunkle, Cleveland
Clarissa Mimms, Fairfax
Emily Cartwright, Mannford
Sarah Elsberry, Fairfax
Clifford Cross, Cleveland
Ramona Cudnyik, Cleveland
IEC would like to give a special thanks to the Cleveland Police Department for providing traffic control on U.S. Highway 64 and to Steer Inn in Mannford for donating a hot lunch to our IEC employees the day of the annual meeting.