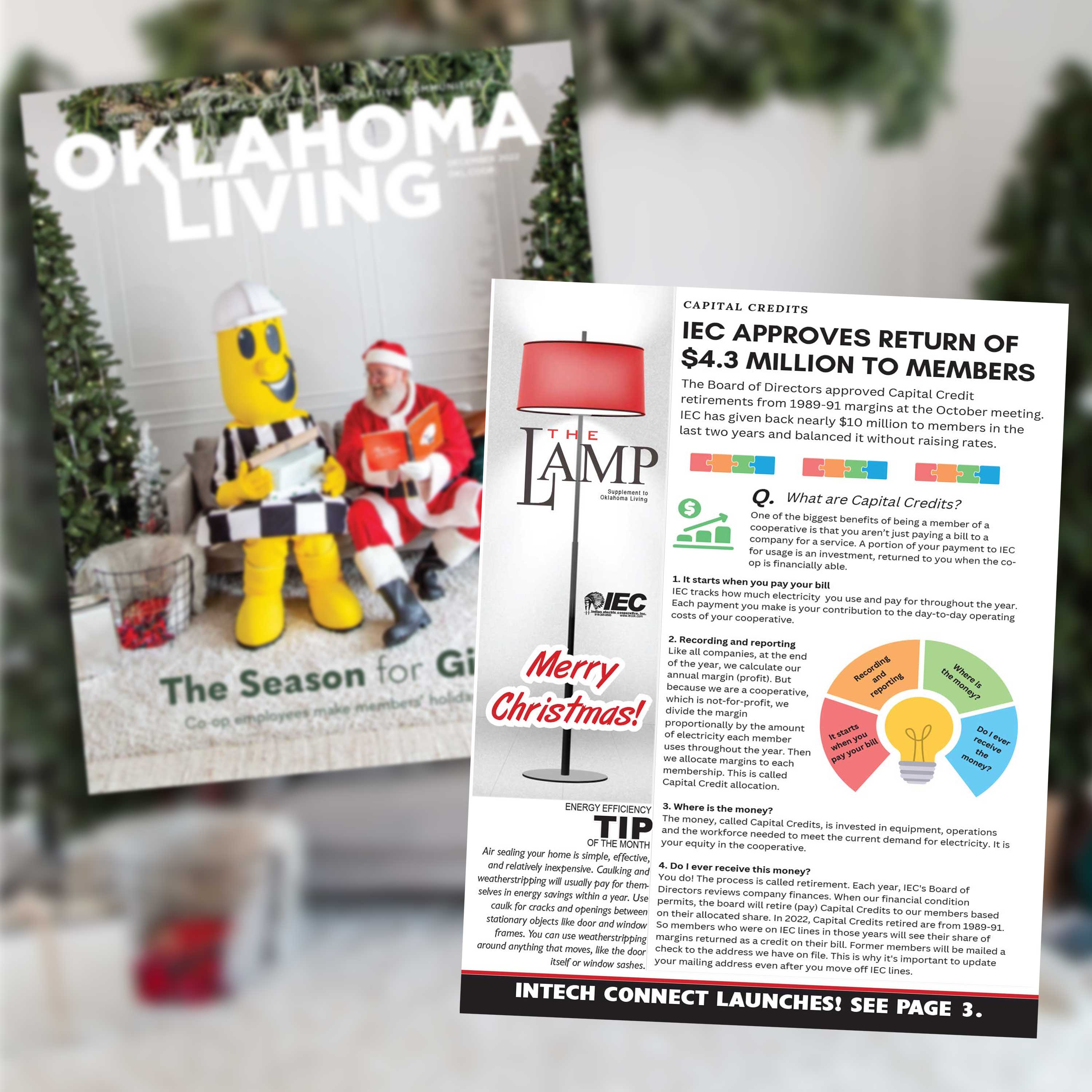 The Lamp is the official publication of Indian Electric Cooperative and is published monthly for distribution to IEC members' household as an insert in Oklahoma Living.
In this month's Lamp, the cover story announces IEC's return of $10 million in capital credits over the last two years, and inside you'll find a information about IEC's new fiber subsidiary, InTech Connect.
November's issue of Oklahoma Living features fun and affordable holiday trips for the whole family, fun Christmas sweets, a story about Oklahomans who banded together to make an impact with recyclables, statewide events and festivals, news from co-ops around the state and the favorite page -- recipes!
Click here to see this month's issue of Oklahoma Living, and here to read The Lamp's current issue or browse the archives.
---